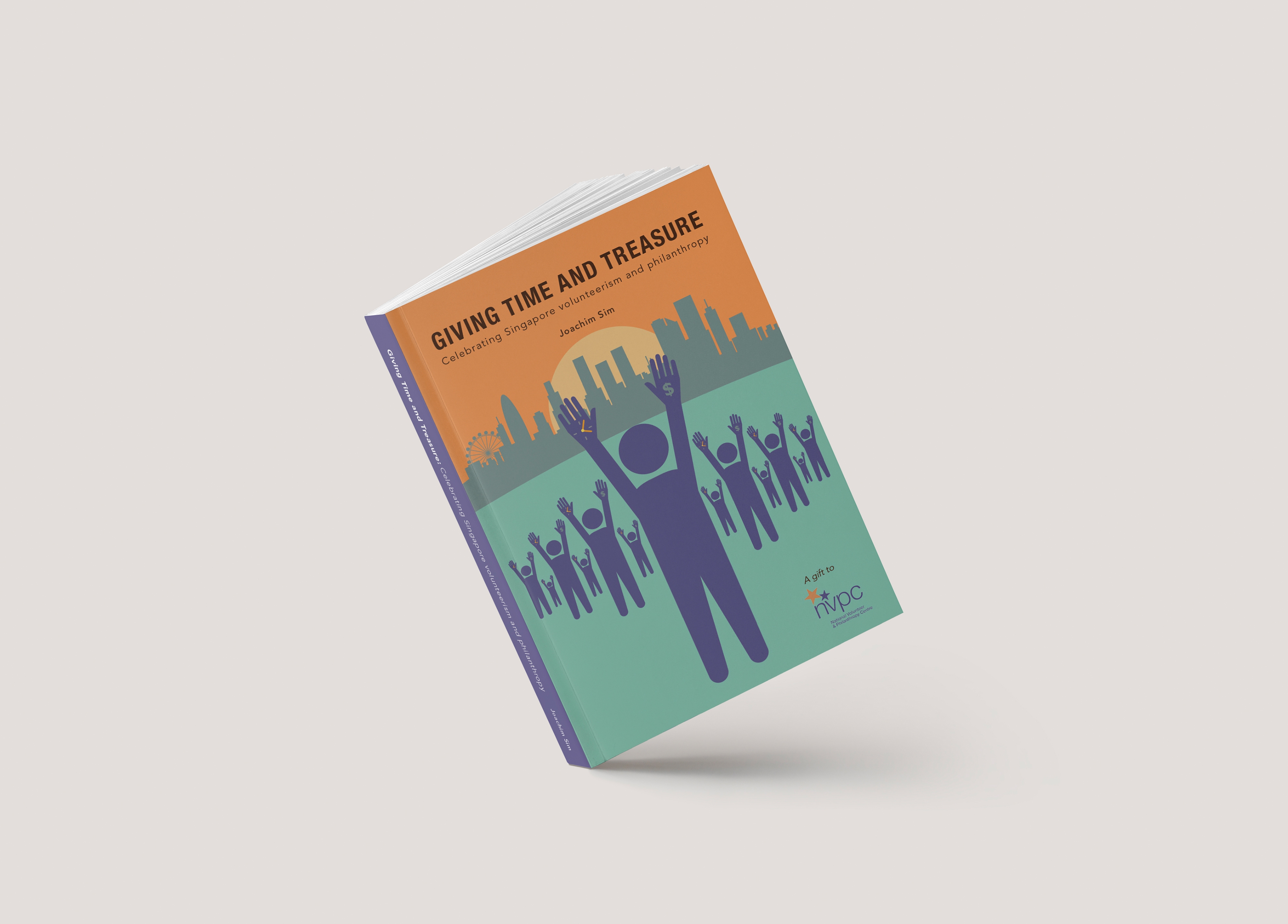 Giving Time and Treasure By Joachim Sim
Paperbag Book
Joachim Sim is an independent writer, editor and publisher based in Singapore. Giving Time And Treasure is his fifth book that focuses on volunteerism and the different avenues of giving back to to society.
The client wanted a straightforward infographics themed book cover that would be able to resonate across all age-groups.
Colours used were aligned with the National Volunteer & Philanthropy Centre logo. The book is also a gift from the author to the organisation. The physical publication can be found at the National Library Board.